Planning Updates
February 2022 - Site establishment works
Mirvac has received approval from Council to begin preparation works relating to the demolition on site.
These preparation works will take place from 28 February 2022 and take approximately two weeks. Activities will include:
› decommissioning services

› delivery and installation of site sheds and amenities,

› erecting additional fencing and hoarding, and,

› installation of site management controls including tree protection fencing.

During this time, Endeavour Energy works will also be occuring to electricity services.
Once preparation works are complete, internal strip out of the buildings will take place to then enable approved demolition works.
It is estimated the total program duration will be approximately eight months.
Approved hours of work are between 7:00am to 5:00pm Monday to Saturday, with no work on Sundays or public holidays.
All approved works will be carried out in accordance with the Council approved Fauna Management Plan guided by expert consultants such as project ecologists, environmentalists and project arborist.
November 2021 - Detailed Development Applications submission
In November 2021, Mirvac lodged three detailed DAs for the site including:
1. Concept Plan and Civil Works
2. Apartments Precinct
3. Housing South - First Stage of Housing
To access the presentation on the Concept Plan & Civil Works, Apartments and Housing South DA's presented to the Community, please click here.
1. Concept Plan and Civil Works
The Concept Plan DA, which also proposes the bulk civil infrastructure works, aims to provide certainty for all stakeholders including for the community and Council. It sets the development parameters for the entire site and seeks to lock in key elements. It takes into account community feedback where possible and enhanced sensitivity to the forest environment.
It outlines the framework under which Mirvac propose to deliver:
› Design Excellence across the site
› 10 hectares of forest area to the State Government as public open space this will mean ownership
resides in the hands of the public
› Legalising public access to the site which is currently private land
› 418 (dwellings) - comprising 166 houses and 252 apartments - this is 30% less development yield than the 600
permissible under the rezoning
› Significantly reduced traffic than what could be generated under existing business park uses, and also
approved new residential uses
› Larger housing lot sizes with a range from 150m2 to 500m2 being materially larger than the 86sqm
permitted under the approved planning controls
› Retention of Coonara Avenue trees and including an 11 metre setback to proposed new development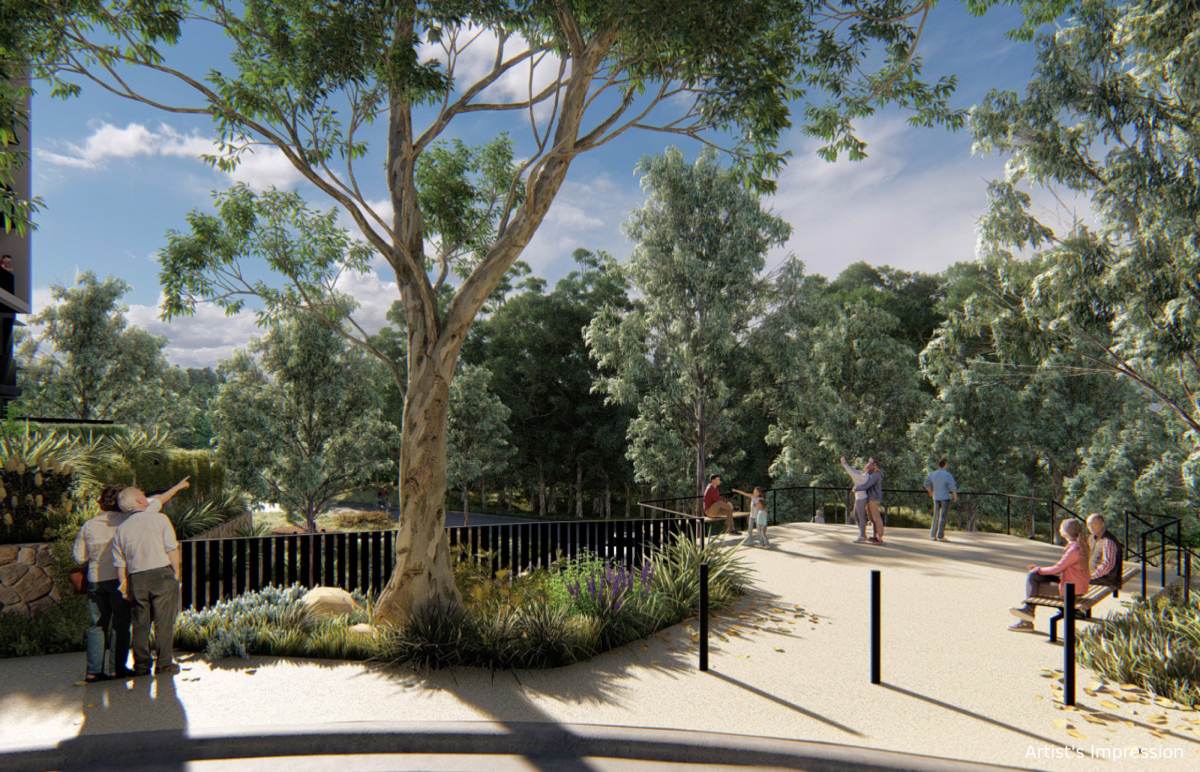 2. Apartments Precinct
› 4 buildings (not 9 as permissible under the rezoning)
› 6-8 storeys
› 252 apartments comprising a mixture of 1, 2, 3 and 4 bedrooms
› Resident facilities
› Landscaped areas and green links
› Rationalised basement design optimising environmental outcomes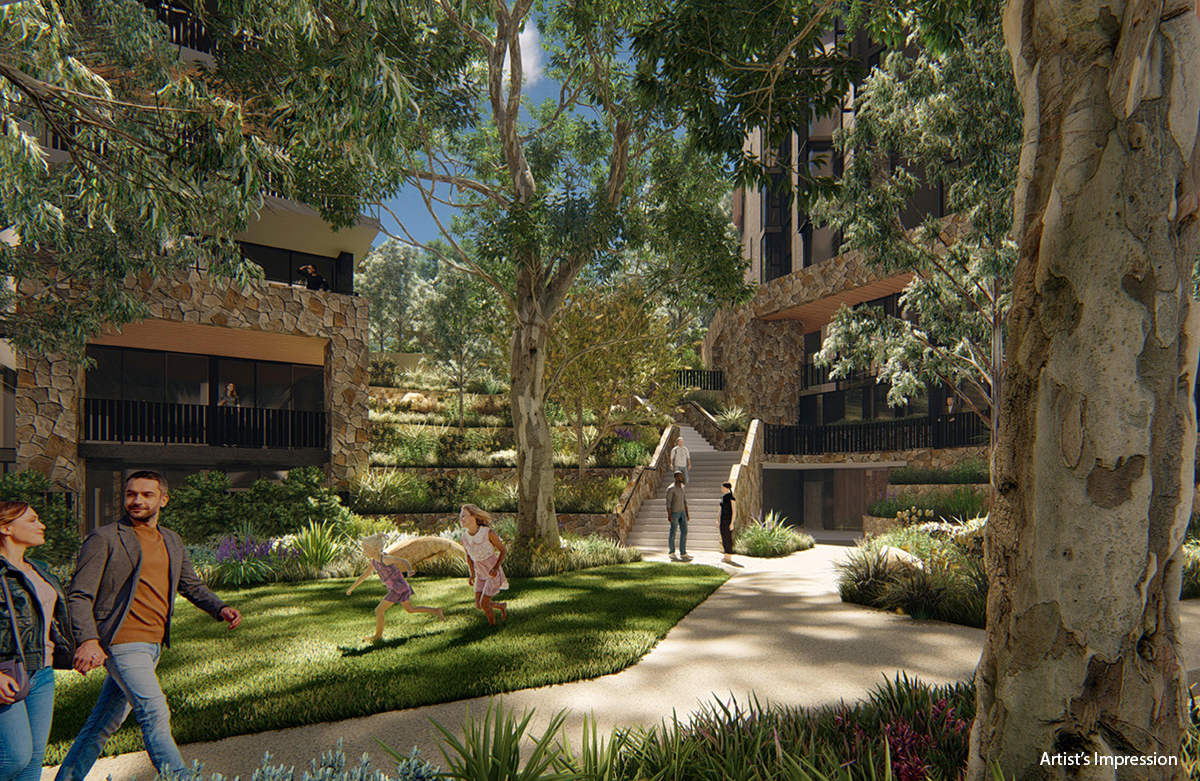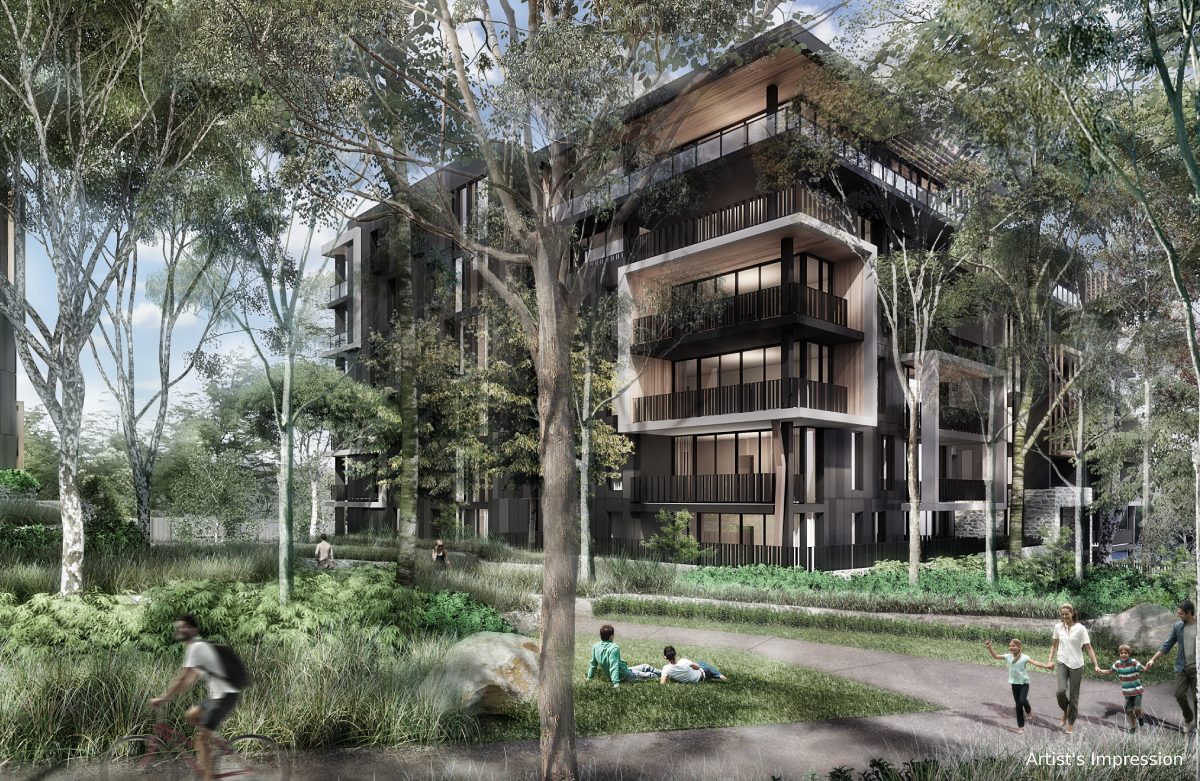 3. Housing South Precinct
› 2 and 3 storeys
› Mix of 3, 4 and 5 bedroom attached and detached dwellings
› Numerous layouts and configuration including additional studies, family rooms, etc
› 2 off-street car spaces provided per house
› Landscaping of public open spaces, streetscapes and lots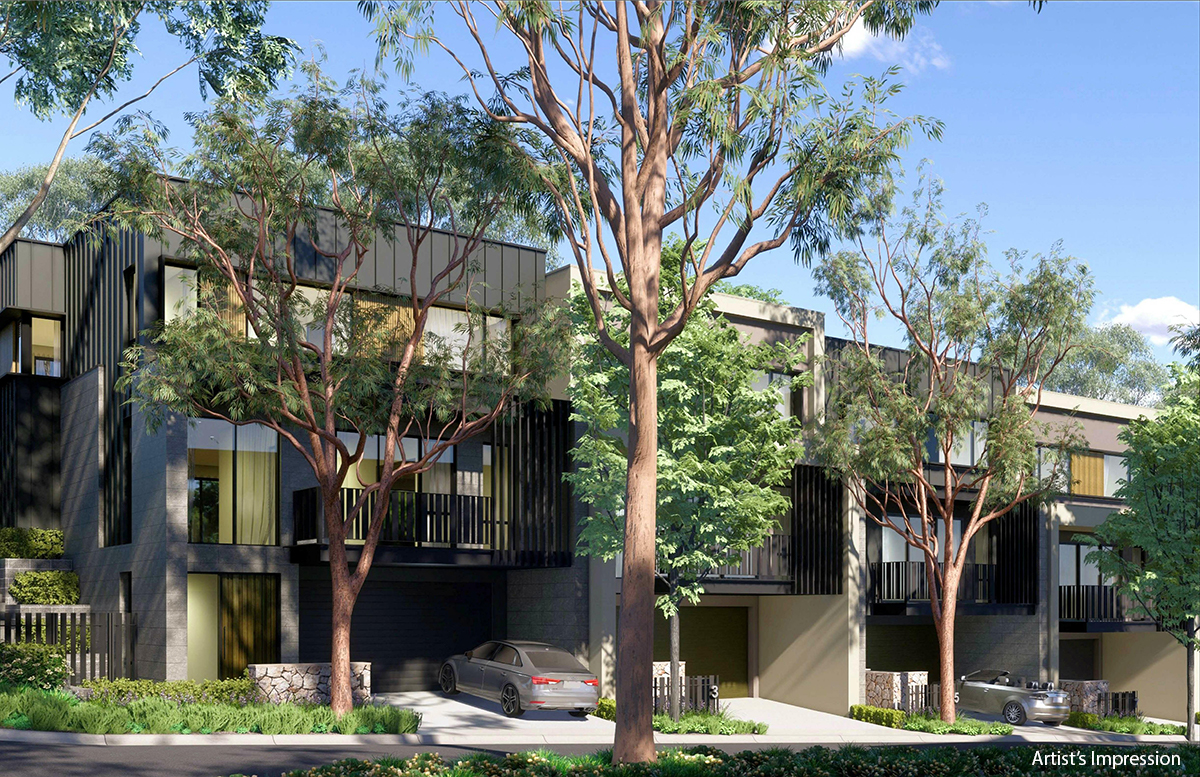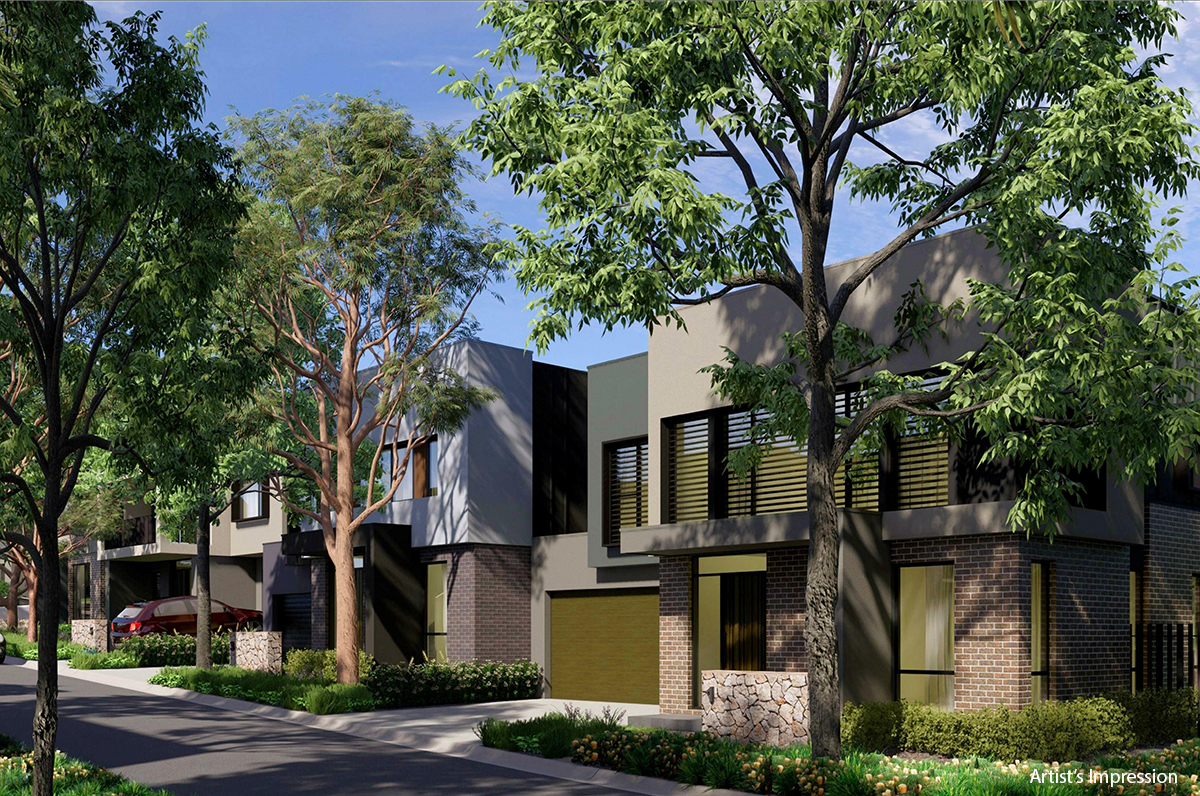 Local residents had an opportunity to provide feedback on the above DAs via the public exhibition process from 17th December 2021 to 7th February 2022.
September 2021 - Demolition Works
In September 2021, Demolition Works were approved, subject to detailed conditions, by the Local Planning Panel. Following that approval, demolition activities will only commence once all pre-commencement approval conditions have been satisfied. This is estimated to be early 2022.
Our team will closely adhere to all protections put in place by the extensive approval conditions outlined in the demolition approval. We are committed to seeking to minimise effects of this work and keeping local residents informed, updated and engaged throughout the demolition works process.