LUXURY MIRVAC
HOUSES & APARTMENTS
IN WEST PENNANT HILLS
In a unique forest setting Mirvac presents a collection of luxurious homes, inspired by nature, tailored for your comfort and wellbeing. Awaken each day to the sounds of the forest and the symphony of birdsong, secure in the knowledge your future belongs at Highforest, a place where living well comes naturally.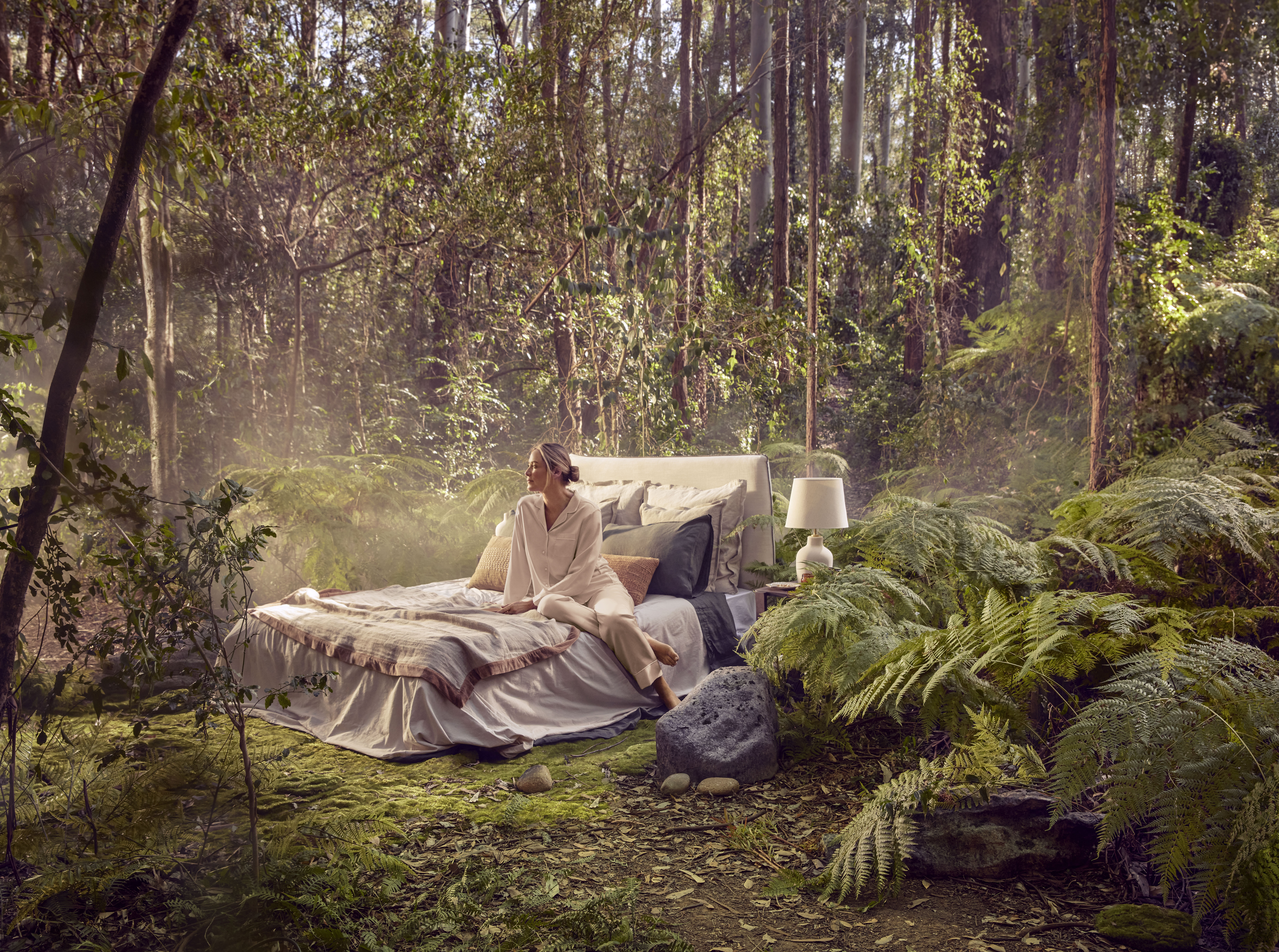 YOUR
FOREST
HOME
Your home is your haven, a beautifully designed and detailed private domain to nurture you and your family. A broad range of housing options will be created within the Highforest community by the award-winning Mirvac Design architectural studio within a neighbourhood connected by green spaces, and landscaped walking and cycling paths.

Generously proportioned detached, semi-detached and terrace homes from 3 to 5 bedrooms, offer flexible spaces allowing your home to adapt to your changing family needs.

Oversized apartments across four buildings provide a sense of oneness with nature, deep balconies and large windows offering an outlook to a canopy of tall forest trees inspired by the idea of tree house living.

Premium 1, 2, 3 and 4 bedroom apartments provide a desirable living option for those seeking an elevated lifestyle close to nature, with exclusive access to a residents' facility with flexible meeting and work from home spaces, and bookable dining and kitchen area.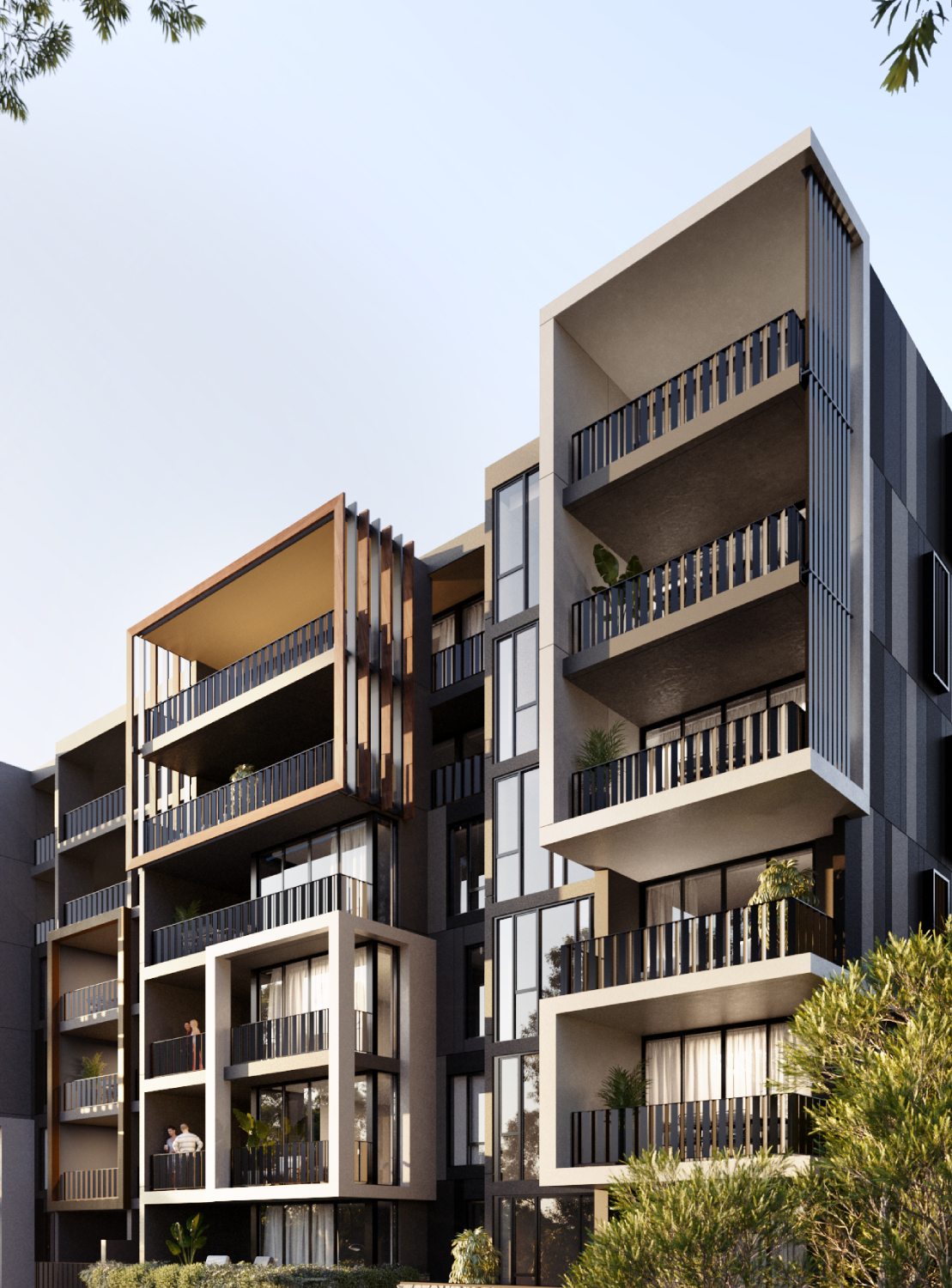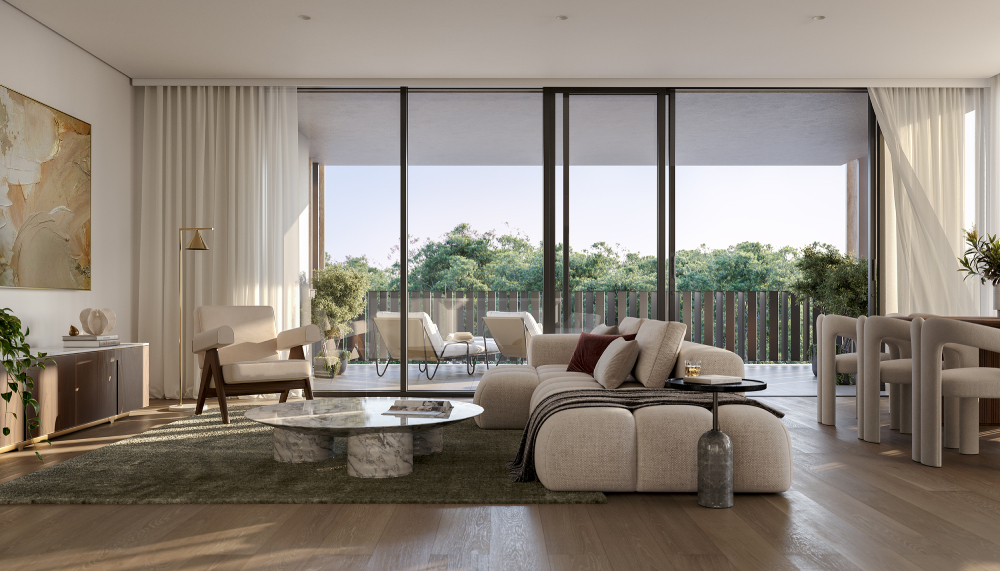 LOCATION
Highforest allows you to find balance in a busy life, drawing sustenance from living in nature yet conveniently connected to urban amenity and public transport. Cherrybrook Metro Station is just 800m# away and there are regular express buses to multiple destinations. Travel time to the Sydney CBD is 25 minutes by car#.

Educational opportunities abound with a number of public and private schools located close by. You will find an exciting array of shops, leisure and entertainment options at Castle Towers and Macquarie Centre and a convenient local shopping village just a quick walk from home.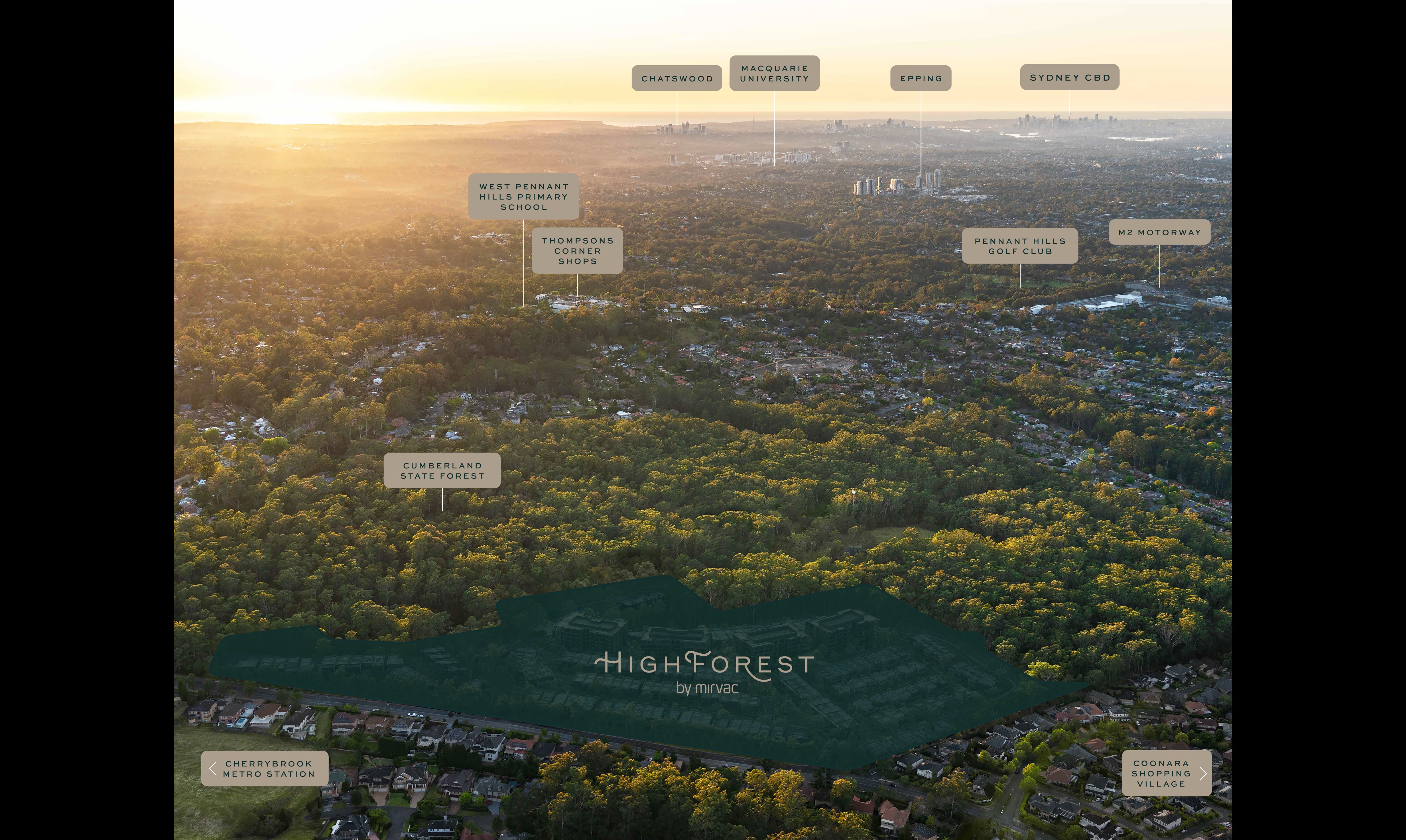 Education
1. Carlingford High School
2. Pennant Hills High School
3. Muirfield High School
4. Macquarie University
5. Cherrybrook Technology High School
6. West Pennant Hills Public School
Transport and Medical
7. Cherrybrook Train Station
8. Castle Hill Rd before New Line Rd
9. M2 Motorway, Oakes Rd
10. Sydney Adventist Hospital
11. Hornsby Hospital
Retail
12. Coonara Shopping Village
13. Castle Towers
14. Macquarie Centre
15. Westfield Hornsby
16. HomeCo Castle Hill
Leisure and Fitness
17. Pennant Hills Golf Club
18. Cherrybrook Tennis Courts
19. Muirfield Golf Club
20. The Veranda Beecroft
21. Plus Fitness 24/7 Carlingford
Cafes
22. Sunny Side Cafe
23. Cafe Saligna
24. Grind & Bloom Cafe
25. Tilted
26. Jeff's Hideout Café
27. Café Long Shot
Restaurants and Bars
28. Castle Hill RSL
29. La Carretta
30. Pavilion Room Chinese Cuisine
31. The Hill Thai Restaurant
32. Pind Rustic Indian Flavours
33. Cucina De Luca
34. West Pennant Hills Sports Club
Parks and Playgrounds
35. Treetops Adventure The Hills
36. George Thornton Reserve
37. Hill Road Reserve
38. Samuel Oxley Park
39. Carmen Drive Reserve
The Mirvac Difference
Quality and care in every little detail
For over half a century Mirvac has been at the forefront of the Australian development and construction industry, recognised by our peers through more than 800 awards and by our customers who have rewarded our unrelenting commitment to quality and care with their loyalty.